Cat Rendic has done it all. She's worked with countless artists including JLo, Beyonce, Chris Brown, and Britney Spears. Live concerts, commercials, music videos–she's done the dancing and the choreography. Her talent is featured in front of and behind the camera on an impossible number of film and television projects. Now she's developed her own training program and is selling out classes at our studio in LA. What else is there to know about this dance superhero?
Who is Cat Rendic (according to Cat Rendic)?
Cat Rendic is a woman, a creator, a daughter, a partner, and a teacher. She is somebody who just likes to live every single day full-heartedly and is always exploring and trying to find new things within her and within this world to continue to grow.
How did you begin your dance journey?
Both of my parents are in the industry. My mother was a showwoman, singer, actress, and comedian. My father was so many things–he was in politics at first, and then because of the dictatorship in Chile, he couldn't continue, so he got into producing and directing–and that's how they met! They opened a studio for musical theater in Spanish to support Univision and all the work my mom was doing. I didn't want to join at all and was very shy. One of the kids' parents kept pressuring me and I finally took my first dance class! I loved it, and that turned into acting classes and singing classes–I could not be stopped!
What is something that you're most proud of?
This life I've built for myself! In the past couple of years, I've been able to build a life that feels good outside of dance. That's been what I preach to my students as well–to find a life that feels good, to find a routine and a structure, and to know what brings you joy. Life in this industry is so up and down that if you feel really secure about the things that make your heart sing, you can always come back to that!
What inspires you?
What doesn't inspire me? I feel like I can find inspiration in so much! Even when I come across things that I might not like too much, it makes my brain be like, 'What would I have done?' or 'How could I be different?'
Music inspires me so much. Live music–it could be a small wedding band and I would be so inspired! I find inspiration to create from a lot of my peers, and the things I read. It's not hard for me to feel crazy inspired!
What drew you to teach Heels Classes?
This might not be the answer you want, but nothing! Nothing pushed me that way! I just started getting together with friends and being like, "Come! I want to choreograph to this song–bring heels; let's do something sexy!" All of a sudden it became this thing of "Heels," and then there was a demand for it. People wanted to take these classes. I was like, "Oh, I don't really identify this way, but let me figure this out! What does this mean?"
I still feel like Heels isn't a style! Heels is a shoe! To make sense of what that is has been a journey and in some moments has been a box. I've tried to make sense of what it means to me and not just be confined to this thing. I do feel like I have a style of my own, but it does translate off heels as well. When I am in heels, I try to utilize more of my jazz and yoga technical background to help dancers feel strong in their body. I feel like I've found a voice and I have some sort of curriculum that I resort to, to teach and to share the information, but at first, it was interesting to be like, "Okay, I'm a Heels teacher. What does this mean?"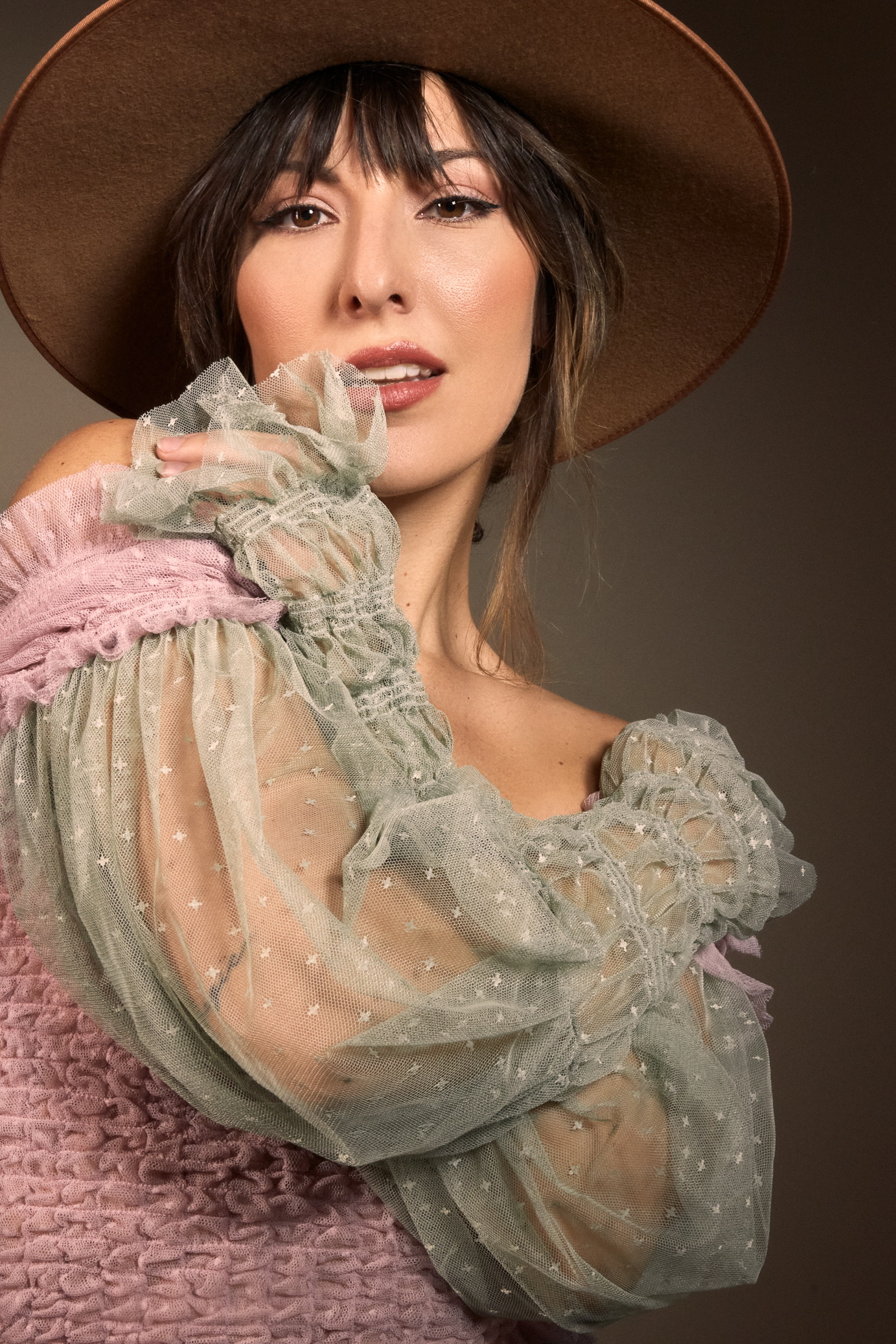 What is the question that you're asked the MOST?
Specifically, with my program, we talk a lot about mindset, about how important mindset is for your career and well-being. So a lot of the questions are geared toward that–how to not let the "no,"s that you receive alter how you feel.
A big one is the dancers' relationship with social media, and how to use it as a tool and not let it be toxic in their lives. How to not get addicted to the exterior validations and what other people are saying and how to feel well about yourself. How you feel about it is a lot more important.
I think those are the main things. The feeling of worthiness, knowing your strengths, knowing you can continue growing and exploring what your weaknesses are, and changing them into strengths (that's a huge conversation) and social media!
Your hopes for dancers and the industry moving forward?
I hope that dance continues to evolve and strengthen some of the things that we lost along the way. For me growing up, being a backup dancer was such a dream and that was a clear motive of how I wanted to train, what my intention was, and what it was all about! Now dance has evolved into so many things, which is amazing! You can be a dancing influencer and that can be a goal and that can sustain a financial aspect of your life right now! I think that's great, but we've also lost focus on what it is to train, to really work hard, and explore yourself as a dancer.
I also hope that dancers can find themselves earlier on. There's such an important aspect of how you train when you're younger. How you're told what to do, what not to do, what's right, what's wrong! I also think that confines you later in life when you're told to show up and be yourself. "Freestyle, be free!" Everybody's like, "I don't know what that means," because, in a way, our training is as dancers in the mirror. It can create a lack of trust in yourself. I hope that dancers and the new generations are capable of tapping into that and exploring that. For me personally, it wasn't until I started understanding who I was, what my voice was, and how I wanted to move that I could really arrive at other peoples' choreography confident and vulnerable. That really was a leap for me! From the outside, it might not have looked any different in terms of the work I was doing and how I was booking, but internally it was a whole different world!
How can people support you?
That's a question I don't think of often! For me, I think the program I created–FormyouLA–is such a safe space and a beautiful community. What I do with it and how it's grown is really about the right people at the right time. So it's weird to say, "Support me and join FormyouLA," because the right people are going to join FormyouLA when it's right for them!
I guess we can all support each other in this world by just going within and working every day on ourselves because that's how we arrive at our best versions, and how we can communicate and connect in the most honest and authentic way!
Also, if anyone has any healthy knees they can lend….or coffee shops! Support me by sending me the best coffee shops!
You can take class from Cat online on TMilly TV. Or join us when she teaches in-person at our LA studio!
Fast Facts and Favorites:
Go-To Meal: A smoothie! Every single morning!
Go-To TV show: I could rewatch Game of Thrones at any moment in time!
Favorite Non-Dance Activity: Reading.
Favorite Book: I have so many! But I'll say "Untamed" by Glennon Doyle.
Restaurant: Pura Vita–Vegan Italian in West Hollywood!
Follow FormyouLA with Cat on Instagram!