I remember before moving to LA, it had been stressed to me how important and how difficult it was to be signed to a dance agency. Agents are a massive tool in connecting you with auditions, contract negotiations, bookings, and high-profile names. If you want to work in the industry, you must be signed. At least, that was the impression that I was given.
This was roughly six years ago. I was stressed about how to go about finding the right connections, and now in a post-covid (or ever-present-covid?) landscape, I can only imagine how those feelings have elevated for the general dance community. The rules have changed.
"We're in an oversaturated market coming out of the pandemic," says Lyndsay Farias, Director of Dance, Sports/Fitness and On Camera at The Movement Talent Agency. "There's less jobs than ever, and the clients are also oversaturated. It's really become more competitive to get those fewer coveted jobs. You're coming back into a climate where the budgets have changed and there's not as much money for anyone to be holding a big dance audition."
But good news, friends. Despite the new times, finding representation doesn't have to be stressful. And while it can be an important stepping stone to reaching new heights in your career, it's not the end-all, be-all.
"Dancers can certainly work without a dance agent," Lyndsay says. "It's a good foundational aspect to get your feet wet before having representation. Obviously, having an agent opens up doors to the upper echelon that you're not going to have access to as a newer dancer who's unsigned, but I think there's a lot of important work that can be done at that stage."
Yes, lucky for you, I spoke with some of the top agents in Los Angeles to provide you with all the juicy details of getting connected and making a lasting impression. We'll talk about things you can be doing to prepare for a career in dance and ways to get in touch with a dance agency for representation.
Laying The Groundwork For A Career
Believe it or not, there are so many things that play a part in preparing for a career in the industry. It takes more than just being good at dance. You have to be active in the community.
Brandon Sierra is the Director of Talent at McDonald Selznick Associates in Los Angeles. "It starts with the training, of course, making sure you're constantly in class – and that's never going to change, even when you get signed!" he says. "Not just training in the things you love, but in all styles that you think you are capable of working in. That doesn't mean you have to take nineteen ballet classes a week, but you have got to keep those skills sharp. The more you can do, the more opportunities there are for you, the more attractive you are to an agent."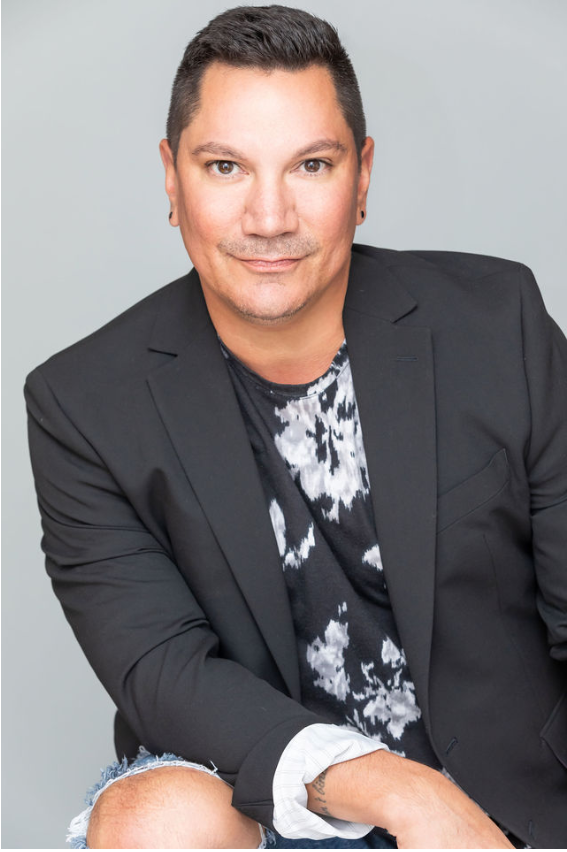 This training lends itself to a number of other boxes that need checking. It's an avenue to meet other dancers and choreographers, to build content for your social media, and build skills that are going to make you bookable.
"I can't say enough about relationships and content, because it really is all coming down to that," Lyndsay explains. "Be smart about where you're putting your time, energy and assets financially. You've got to be out creating relationships with the right people, so that when you do get signed, you've already got connections to choreographers who have been working. Then the class clips you get can be used to garner more eyes on you," she continues. "Just creating a marketable platform for yourself so that people can start to see what you're working on, what kind of artist you are, who you're going to pair well with, who you're connected to… all of that is going to set you up for success and more ready to be signed."
Getting Seen By An Agent
There's a number of ways to get linked to an agency – there's no one-size-fits-all answer. Before embarking on this journey, do your research and see what agencies resonate with you. Check to see who the high profile clients are at each agency, what jobs they're working on, and make sure you're connecting with an agent that believes in you. They should want you as much as you want them – just like any other relationship!
The most obvious method of getting seen by a dance rep is to attend an open call. Most agencies advertise well in advance any time they're holding an audition to see fresh faces. However…. "Unfortunately, due to the pandemic, we haven't been able to host those big open calls that the agencies typically will do," Brandon explains. "I'm hoping by next year sometime we might be able to host one again. Those auditions can be 800 to 1,000 people on any given day, so in the current state of the world, that's a little tricky."
That means there's not as many opportunities to be seen in person. Occasionally, agents might pop up at a class or on a convention circuit scouting for new talent. But it's very much a right-place-at-the-right-time scenario. Such an occasion might not be advertised (especially due to certain laws in the state of California).
That leaves you with a few other options. Earlier Lyndsay mentioned how important it is to build out your community and to network with players in the industry. "A referral is everything," Lyndsay shares. "If someone emails me and it's a casting director or a current client I know that is sending me someone that they know and trust…that added layer is going to get you in the door faster than a cold email," Lyndsay shares. "I don't think you should email the agents directly, but ask your referral if they can put in a good word for you or if they can send you your materials over. I think referrals are the best way in at this point."
But let's say you're new to LA. You might not have those relationships built yet. Don't fret. In a digital age, it's completely possible to submit your materials online. Most agencies will have a portal through their website where they'll ask some questions to get to know you, and you can attach some links. "I can't speak for all the agencies, but at MSA, my team sits down every Monday morning at 10:30 and goes through all of our online submissions," Brandon says. "We really do sit and go through all the tapes. Every once in a while, we're really surprised by someone and will set them up with a meeting! Not to say that's the easiest way, because we do get a lot of them!"
You have another option. Maybe a friend brings you on for a well-paid gig (see Dancers Alliance for standard rates). Online platforms like Casting Networks, Casting Frontier, and Actors Access are easily accessible–and really quite necessary–ways to find job opportunities. You can present this job to an agency and ask them to represent you for said job (most gigs offer an agency rate on top of your payment, so it wouldn't even cut into your earnings). "I think that's a really great way to get an agent because you're catching their eye with a job in hand. It's just an incentive for them to take you on," Lyndsay says. "If you come to us with a job in hand, you've reached a level where we know you're bookable. Now, it's just looking at you at another level to see where we can take you from there."
Making It Happen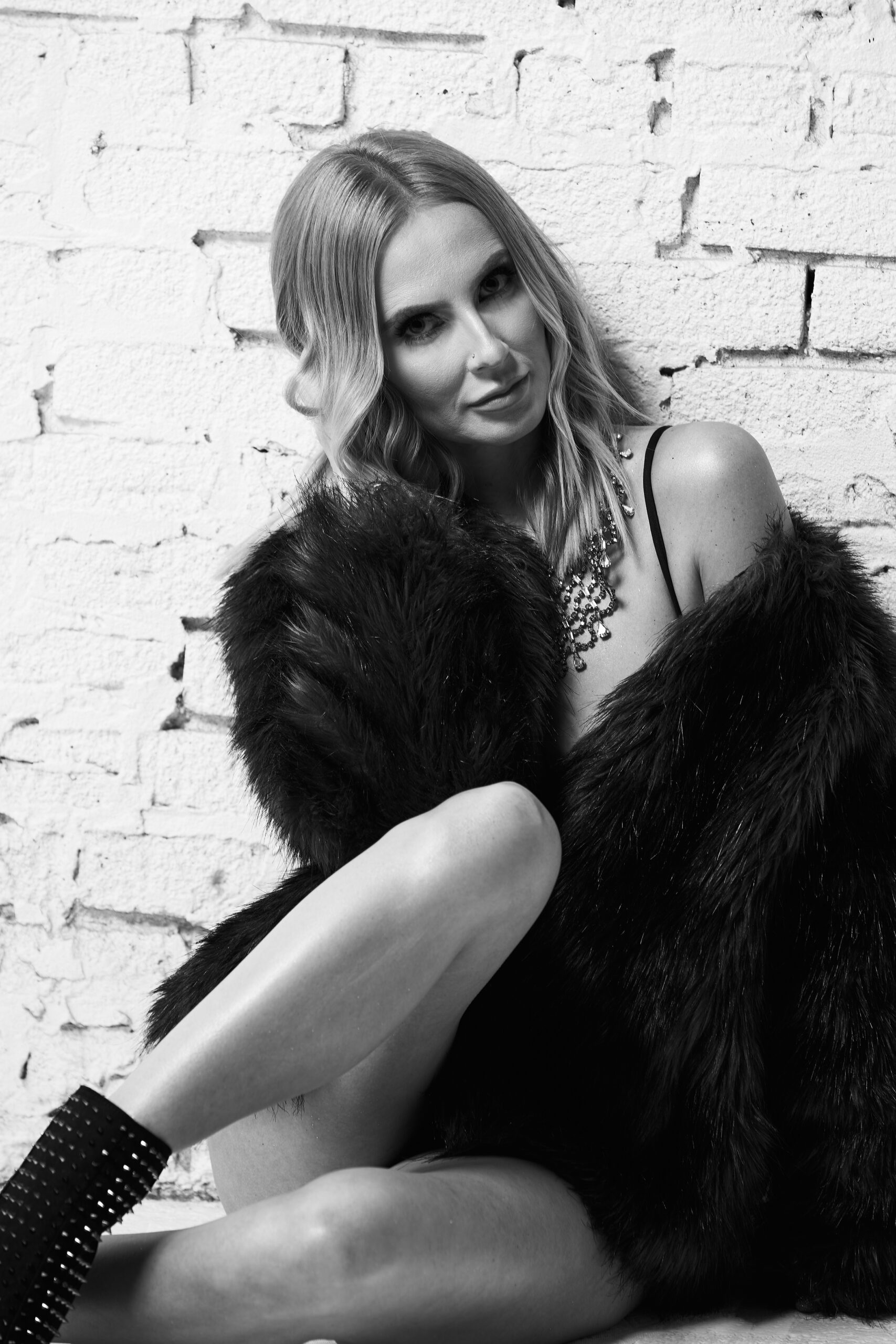 The good news is that the industry's evolving and that there's a place for you. The truth is, the more that you lean into the qualities that make you unique, the more space there is for you to shine. "There's now more demand for inclusion, diversity, and relatable types," Lyndsay says. "Not just body type and diversity, but age too. People want to see themselves in the media, and there's more range in the roles we're seeing. It's really just the energy and the work you're putting out."
Even with the changing of the times, a lot of things are staying the same. The world still needs dance, and agencies still need dancers. "I think we are seeing things pick up a lot more and opportunities will be abundant, and as those opportunities are abundant, agencies will need talent," Brandon says. "It's supply and demand; it's what we do! We're going to keep doing what we've been doing and keep trying to see new faces. People should be out and be aware that they might be seen. You never know who's watching!"
Don't wait for an opportunity. Stay ready. Have an easy link for footage. Have some kind of headshot you can present (although once signed, an agent will guide you with direction for proper shots). Keep your social media clean and current. Always put your best foot forward. Remember, in this context, dance is your job and your career – not a hobby.
"Make sure that if you're wanting to succeed in today's climate that you're being realistic about what that takes and that you're willing to meet those marks," Lyndsay shares. "There's so many meetings that we take with people that like the idea of being in the industry, but they don't like the actual work that is required to participate. So be realistic and honest with yourself about what it is that your goals are and what it is that it's going to take to meet those goals. And then the sky's the limit."
Follow Lyndsay and The Movement Talent Agency on Instagram!
Follow Brandon and McDonald Selznick Associates on Instagram!
(And since we're here, follow TMilly TV and TMilly Studio on Instagram too!)