Natsuki Miya's story spans the globe and hits impressive highs. The journey she underwent to strike success as a performer after coming from Tokyo, Japan, is remarkably unique! She's danced for music legends including Beyonce, Rihanna, Justin Timberlake, Usher, Pharrell, Ariana Grande, Nicki Minaj, Cardi B, Lady Gaga, Kehlani, Normani, TLC, Sean Paul, J Balvin…you get the picture. She continues to leave her mark in both Japan and America as a teacher, artist and choreographer, and today, you get to learn why…
Who is Natsuki according to Natsuki?
I'm a dancer and choreographer. I'm a positive person! Happy, honest, and creative. Ever since I was little, I've always been the same. I've always had those qualities.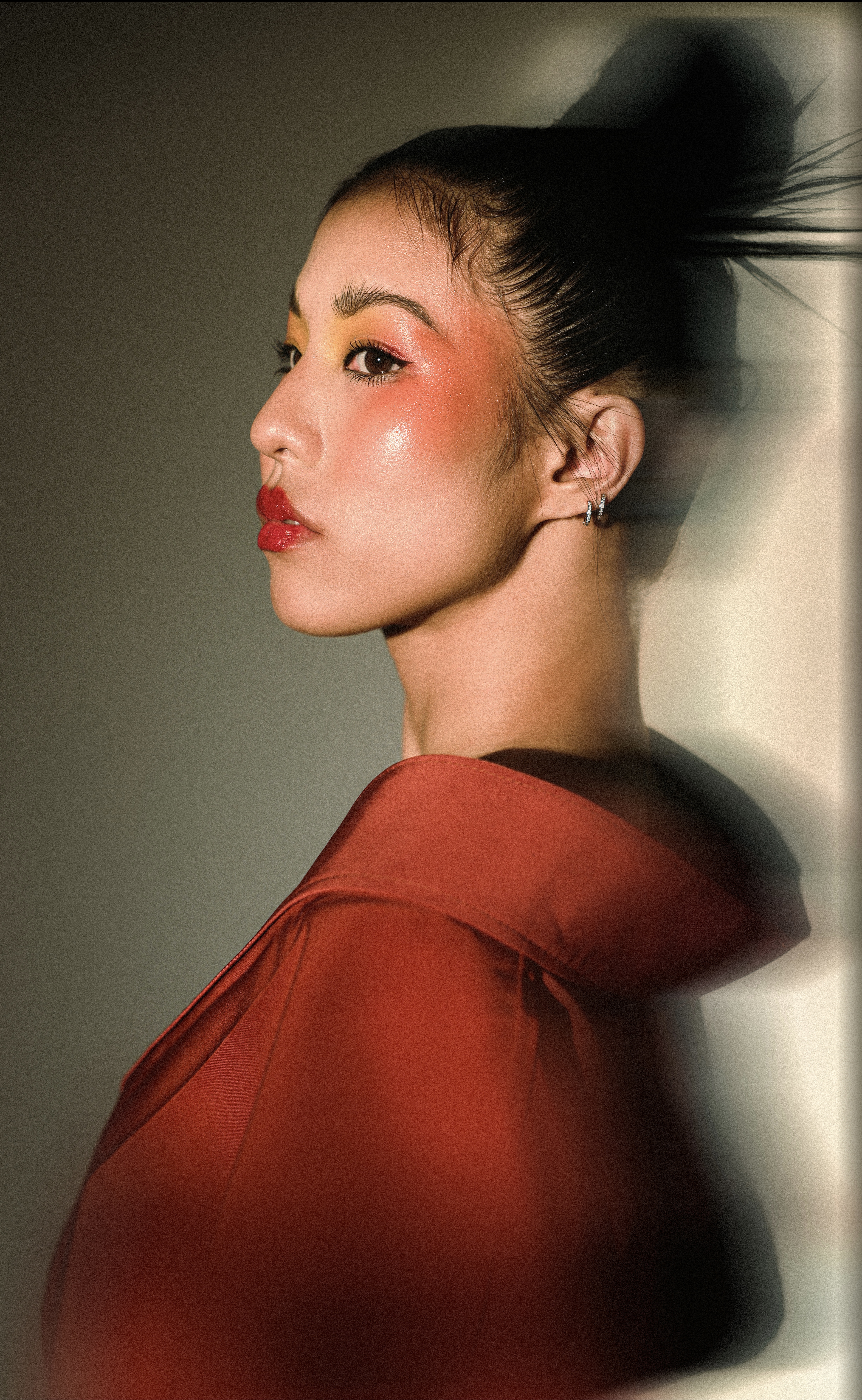 What are you most proud of?
I'm the most proud that I'm a foreigner from Japan and I made it in the biggest industry in America. Tokyo has a completely different culture; I didn't know any English. American people respect what I do, and I feel very proud of that.
What is it that drew you to dance?
Growing up, I was always dancing to music with my friends at school, the playground, at my house. My "formal" dance training started when I was fifteen in high school. The first style I learned was a Japanese style of, "Creative Dancing." This involves creating a concept, within twenty to twenty-five minutes and then quickly providing it as a piece to present and show. It was more like brain training to be creative. Thinking back about my journey, this unique training definitely became the base for my creativity and is helping me to always expand my perspective because the art form is literally limitless.
After graduating high school, I went to New York to train. I convinced my mom to invest in my training and let me take a year to give it everything I could. I'm forever grateful. Without my mom's support, I wouldn't be where I am today. I was smart enough to know what I felt that was so real and knew deep in my heart what I could do.
New York was where I started doing the technical stuff, like ballet and contemporary. I would consider myself a quick learner because I'm good at observing and so tuned in to what's going on. I was like a sponge; I could get anything and everything. But my first six months in New York were spent in language school to learn to speak English. I then spent twelve months at Broadway Dance Center and got my O-1 Visa. I owe a big "Thank you," to Dana Foglia for sponsoring me! She saw my potential and wanted me to stay in America.
What was the first big job that you landed after making the move to New York?
My first audition after I got my Visa was for a Sean Paul world tour. He came out with this new album that was a rock and reggae mix. He was looking to bring something different, something new to the table. They were only looking for one girl. It was an open call in New York City. I had a bowl cut–very Asian. And I booked it! My first audition! It's so wild and so crazy!
I was surprised I booked it for this job, particularly, but I always knew I was going to go on a tour. That's what I was working and training for! It felt like it clicked. I was on the journey that I knew I was going to be on.
You've accomplished so much as a performer; what is it about teaching that speaks to you?
I started teaching elderly people when I was seventeen. It was actually my final project to graduate high school. I wanted to know how dance could affect a person. Does it bring joy and positivity? Does it make their body healthier? Looser? I started teaching people ranging in age from their late forties to their seventies, and I taught every weekend for a whole year. For some reason, teaching people came easily to me. I always loved helping people out. That's definitely my true happiness.
After moving to America, I learned so much from Dana Foglia. She's a great teacher, and I learned so much more from being around her and observing her. After starting my career as a dancer, I knew I wanted to push myself again and I wanted to grow as a movement artist, so it made sense to start teaching again!
What do you hope to pass on to your students?
I love to give my students an honest opinion of what they can work on, while also acknowledging their beauty. It's a give and take, and I love that.
I want them to really leave the class feeling like they worked so hard on their body without judgment. This generation right now is dealing with a lot of opinions and so a lot of people feel pressure to be perfect. I want my students to feel like they can work, push, and stumble a little bit, but feel safe and explore their body to expand their limits. That's how I grew as a dancer!
I'm so little and petite, but I dance big because I explore my body to the maximum capacity. I can constantly push myself without feeling like I need to perfect.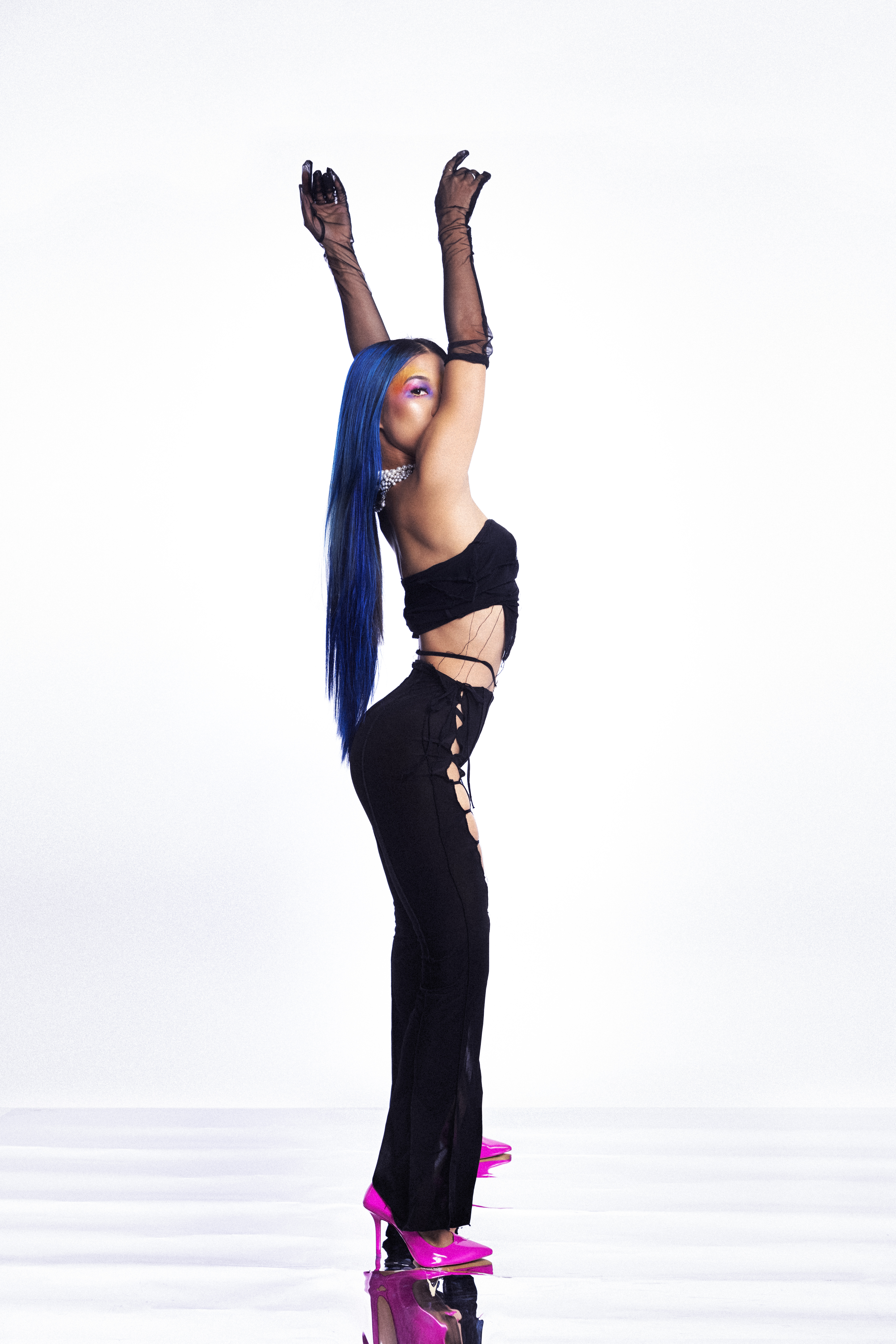 Is there anything else you would like to pass on to our readers?
I feel like I made my way in my lane because I am truly who I am, knowing that I'm unique. I keep it authentic, knowing where I came from, how I grew up and what shaped me is truly one and only. I try to keep my heart as pure as possible because I know everything I see and hear will eventually inspire me as a human being. If I keep it honest with my authenticity, then that's what's going to shine the brightest as an artist!
I can see the dancers in my class sometimes struggling. Yes, that's why I want them to keep training to be stronger. Yes, you need to have quality and skill to be a professional dancer out here. But, it is really important to draw from your life experiences, because I believe that 50% of your dance performance comes from who you are, what you learn, what you do outside of the dance studio, and how you approach your life.
How can people support you?
I feel support when people give me feedback or nice words. I love when people come to class and give me great energy, because I am constantly trying to give them great energy as well!
Fast Facts and Favorites
Favorite Food: Noodles
Favorite Author: Keigo Higashino
Favorite Movie: Anything from Ghibli, I always watch it. But if I can only choose one, my favorite of all time is Titanic!
Favorite Teacher: My mentor, Dana Foglia
Favorite Choreographer: Dana Foglia, of course. I've been working with Jaquel Knight and I'm such a fan of his work. Sean Bankhead is my admiration and Chris Grant! I'm a fan.
You can take class from Natsuki online on TMilly TV. Or join us when she teaches in-person at our LA studio!
(And since we're here, follow TMilly TV and TMilly Studio on Instagram too!)