The mechanics of the dance industry are evolving. Yes, you still need to have headshots. Yes, you should probably have a dance reel. Yes, it's worth your time to have a website that promotes you and your content. However, you're probably not going to be putting these things to quite as much use as you would have ten years ago. Now, the key implement in getting you noticed is your Instagram profile.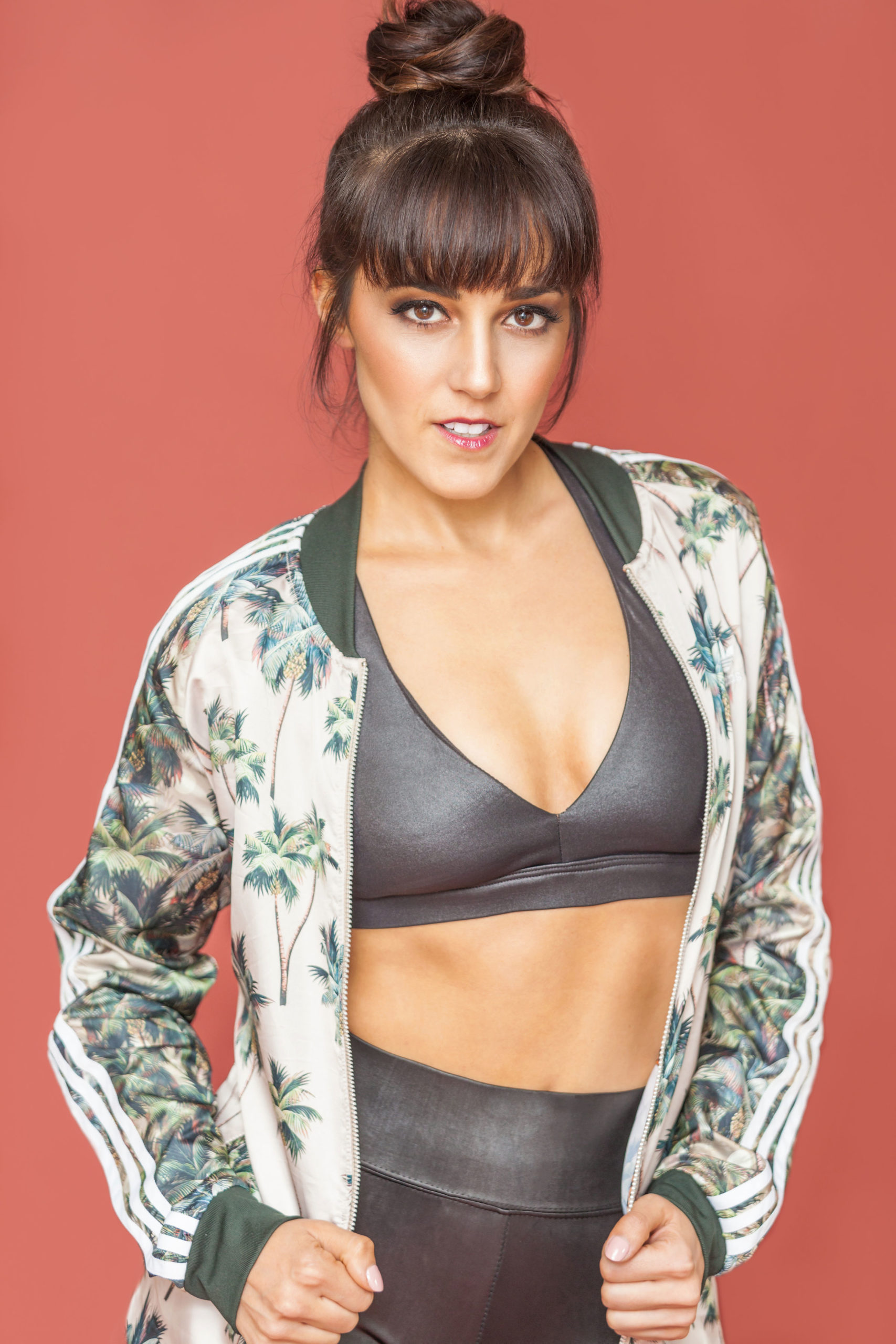 Erin Marino is an agent and director of education at MSA Talent Agency. She's seen and experienced firsthand the impact that your Instagram can have in getting you a job. "Social media is your online business card. It's the second place, or sometimes the first place where people go to look at who you are as an artist," she told me. "It might be that casting directors or agents are looking at your LA Casting profile, and they need to see more. Or it could be a choreographer that reaches out to a friend that needs references for dancers. They're going to want to see what you look like and how you dance."
We're living in an age where your Instagram profile is an instrumental tool in getting you on the job as a dancer, so your attention to your online presence is important to note. And no, I'm not talking about the likes and followers you're getting (or not getting!). While it doesn't hurt to build a following and get noticed that way, the vast majority of dance jobs are about your skill level, personality, and style.
Jessica Castro has had an extensive career. She's danced for Beyonce, Jennifer Lopez and Mariah Carey, and now she's choreographing for major projects (you can spot her as a featured choreographer in CBS's hit television show, Come Dance With Me). "The percentage of jobs that need influencers is small," she says. "What matters is the versatility that you have on that page, the talent. Do I get a sense of who you are–someone that I would want to have in that room for two weeks? Your page doesn't say everything about you, of course, but if you curate it properly, I can get a good sense of who you are personally."
So what exactly does that mean? Let's be specific. What are the things that need to be showcased on your Instagram profile that will help you live your best #bookedandblessed life?
Things That Will Help You Get #BOOKED
Your bio needs to be informative, clear, and concise. "Your bio should have your name, your agency (if you have representation), your credits, and an easy way to contact you. In your featured link, put your Youtube page or a dance reel!" Jessica shares. "It's okay if you're not represented, but include your email so that you can be reached!"
Share who you are INSIDE the studio. This is maybe the most obvious box to check, but it might also be the most important. Post dance videos, dance videos, and dance videos. "We should be able to find all the dance styles that you're proficient in. Don't get super heavy with one style unless that's what you want to be known for," Erin says. "You can't be timid about what your strengths are! Post choreography you learned in class, even if you're not getting called out in groups. Find a way to show off your expertise!"
Share who you are OUTSIDE the studio. Yep. Read that again. Believe it or not, dance isn't everything. In fact… "Your talent is only a tiny part of booking the job," Erin informed me. "People want to work with people that they energetically enjoy and they like to have around and they trust. It could be through lifestyle shots. It can be a new piece you bought and wore to class. It can even be you in a coffee shop with a friend–it doesn't have to be that deep!"
Show your style. Does what you're wearing in your photos reflect your personality? Your hair, your makeup, your clothes–what vibe are you giving off to your audience? "'Dress the part' transfers to any platform that you want to have longevity in," Jessica shares. "Dancers get so overwhelmed with which picture to post. Sometimes you need the hot girl, sometimes you need the girl next door. On your page, just post the most polished version of you that is still genuine to who you are."
Your top 9 boxes are so important. If a casting director is visiting your page and they don't see what they need, don't expect them to scroll. "Your page should almost be like a magazine that you're curating, so that when people come to your page, I'm able to see how multi-faceted you are just by the top 9 squares on your profile," Jessica says. "You should have versatility in your videos, and you should have versatility in the pictures that you present in those nine little squares."
Utilize Instagram's highlight tools. Instagram is taking steps forward to make it easy for you to show the world exactly what you want to see. You now have the ability to pin posts to the top of your feed. You can organize story highlights that show your class footage, your headshots, your lifestyle images, or whatever you want! "If you can have a strong top 9 posts and story highlights, then that's great because that's a better way of presenting yourself. But most people are going to go through your feed first," Erin reminds us. "If you have the time to get the branding and have pictures and everything set up for your stories, then great. The more that you can have clean branding on your page, the better, but I would focus on your feed first."
Things that Will Keep You From Being #BLESSED
Take #1-6 and flip them on their heads. "If you don't want to work, do literally the opposite of everything I just said," Jessica laughs. "It doesn't mean you have to be so obsessed with your page that you're constantly updating these nine posts every other day! Take a look at your page and ask if this represents you in the best way possible!"
Are you responsible? "If you're posting that you're partying all the time, you may not be the person that people trust the most to bring on tour or hire on a job," Erin states.
Be easy to find. Don't turn the search for your profile into a ghost hunt. "If your IG handle is 'girlnextdoor2219fromthebronx' and your name is Jennifer Castillo–how am I going to find you?" Jessica asks. "Your IG handle can be whatever you want, but if I search your name, your page should be able to show up!"
People are lazy. Make sure that anything you share is easy access and to-the-point. Try to avoid a complicated linktree platform with multiple layers. "People are lazy and they don't want to click more than twice!" Jessica says. "People have no patience."
"Be smart and know that all eyes are watching," Erin says. "Use your close friends circles on your story and post whatever you want there. Your agent could be looking at this on any given day. A choreographer could be looking at this on any given day. A casting director could be looking at this on any given day. Is what you're posting going to get you booked or is it going to make them think twice?"
Don't pigeon-hole yourself. It's important to know yourself and your style, but don't be so married to your image that you lose your adaptability. "You want to have a balance of showing who you are but also showing that you can come in as a clean palette and that you'll be able to be a part of this bigger vision," Jessica says. "If you're so specific about who you are or aesthetically what you look like, you cut your work in half."
Where To Start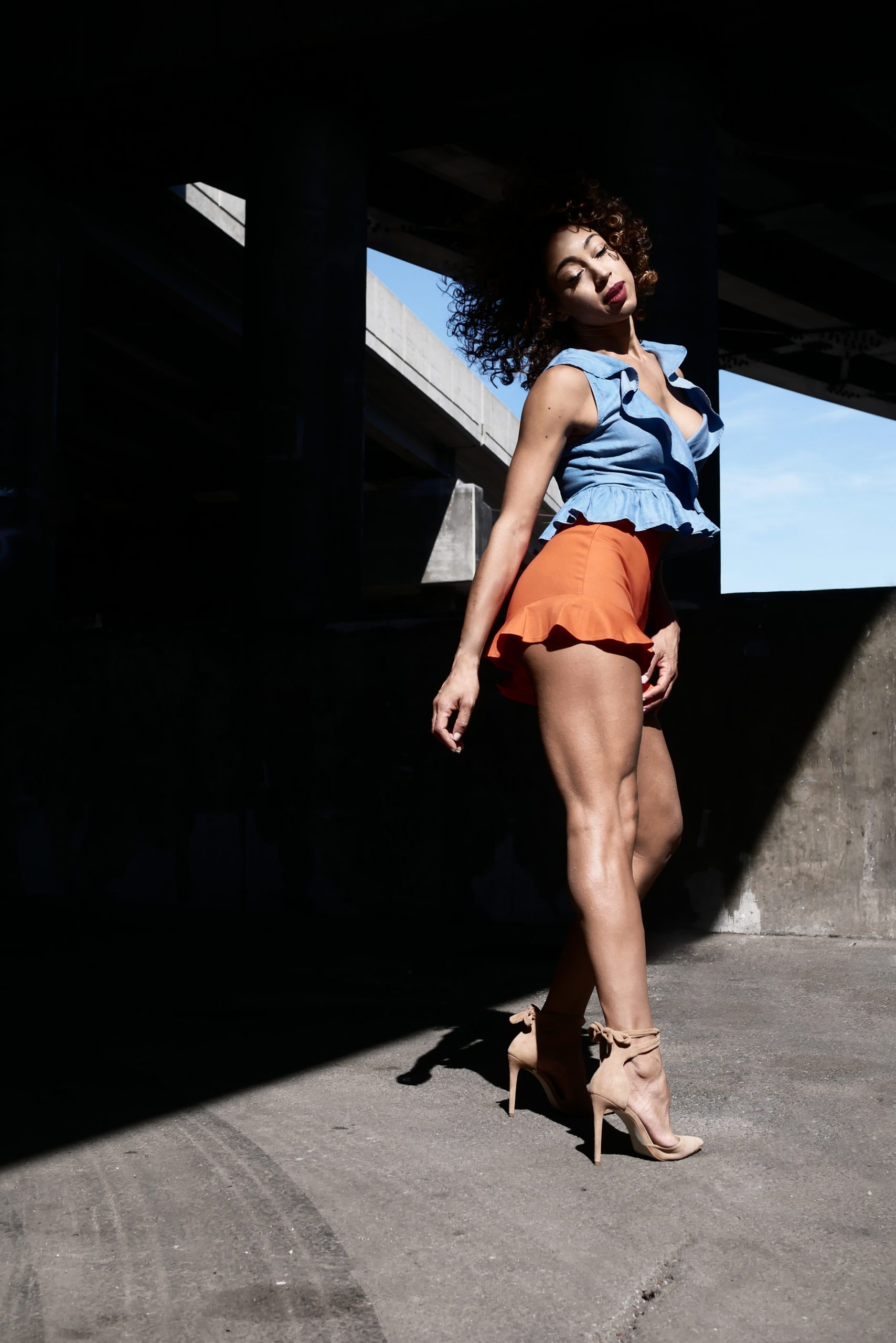 If you're not big on social media or if you're having a hard time finding an angle to market yourself, don't stress. You're not alone. It can be overwhelming to learn that everything you've done up to this point isn't working or needs to flip-flop. Start with some small steps.
"If there are dancers that you admire and you like the way they present themselves, use those people to figure out your own version of that!" Erin advises. "What do you want to create for yourself? It comes with confidence! Know what your strengths are as an artist and dancer, and don't be afraid to show what those strengths are!"
Allow yourself to enjoy the process. Business aside, your page is an extension of you and your personality! Put your best foot forward and let people into the greatness that is you! You never know who might be checking in.
"People have been on your page, on my page; you don't even know who's been on your page!" Jessica says. "We're doing all the dirty work by scrolling through your Instagram profile. It's frustrating for me because I wish dancers would make it easier for me to get you booked on a gig."
Your move, dancers.