Choreographers are recognized as giants in the dance industry. Just try to imagine "Thriller," "West Side Story," "Bad Romance," or "Fame" without the iconic choreography to accompany it. Many people don't think about all the extra work that choreographers have to put in behind the scenes–ensuring safety, communicating between different departments, fighting for dancers' rights, preparing scene work, managing auditions, and so much more. So how is it that with all that choreographers uphold, there's still no union to ensure that they're taken care of?
When you begin to look at the variables in play for a choreographer, you start to see a number of important rights and benefits that aren't consistent or secured. Choreographers don't have a set minimum wage on any given project. They are not handed residuals for the work that they've made–even for multiple uses. They have no healthcare or pension. They are not even guaranteed credit for their work. Let me say that again. They are not even guaranteed credit for their work.
Vincent Paterson, the man responsible for creating highly revered pieces of choreography including Michael Jackson's "Smooth Criminal," and Madonna's "Vogue," has been fighting for choreographers for decades. "I've been an advocate of this since the eighties when all the craziness began and choreographers began to take off in the electronic media. We never had anybody to represent us," he says. "It's been very hard. We keep moving forward and then the regime changes and people move on and we haven't accomplished the final feat that we attempted to accomplish and it falls apart."
There have been multiple attempts made by choreographers to come together and unionize in the past. This includes an effort to join Stage Directors and Choreographers Society (years ago) and a more recent shot made with Choreographers Alliance (check out this beautiful timeline of the full history!). For one reason or another, all attempts were unsuccessful. But when the world came to a standstill in 2020 due to COVID-19, an opportunity arose for choreographers to unite online and take a bold new stab at it, and Choreographers Guild was formed.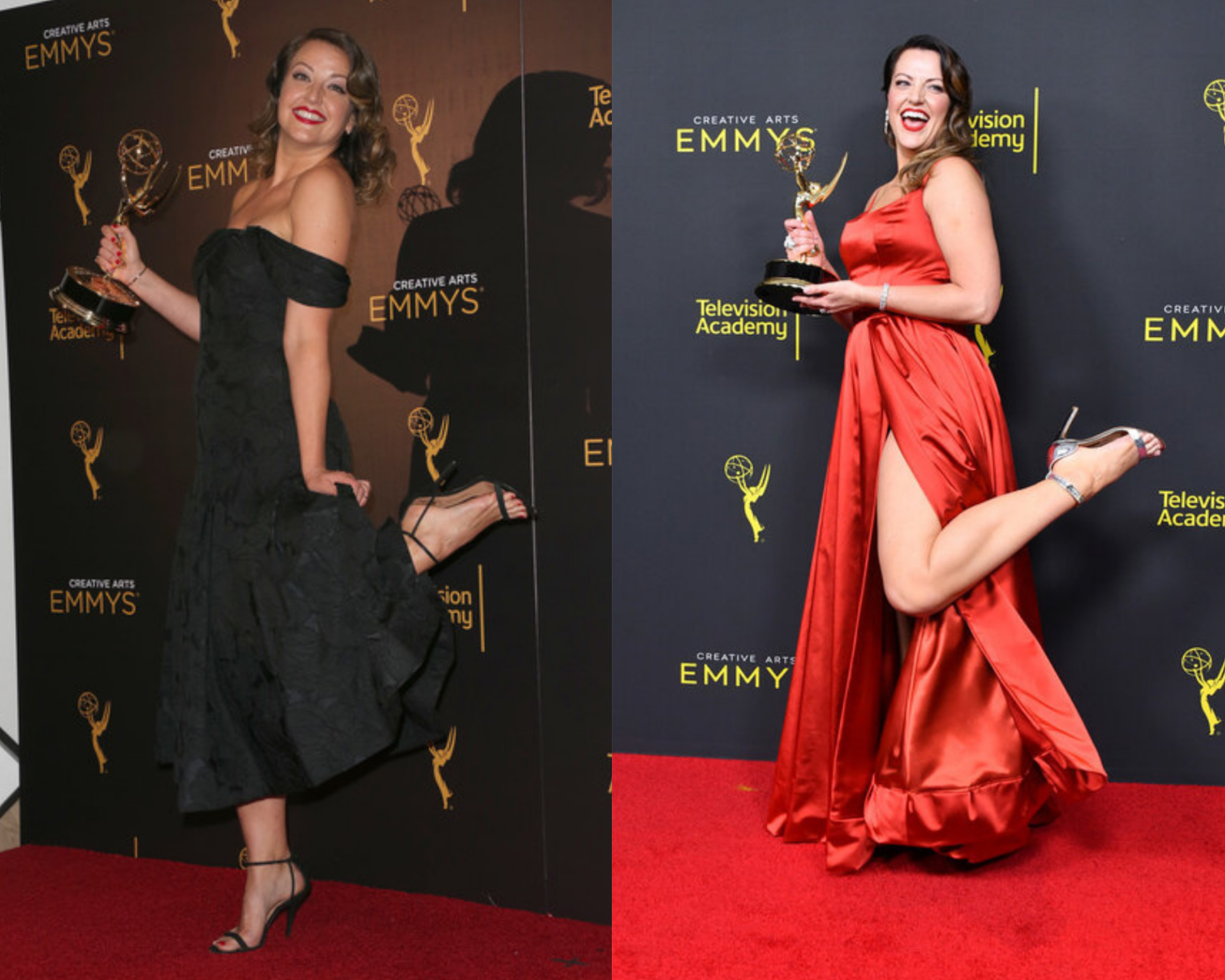 "The guild has been a long time coming," says 2-time Emmy winner Kathryn Burns. "The need for connection was so apparent during COVID and we had a chance to actually talk to each other. Normally, we're so busy in our own little islands working on whatever shows we're on. So we connected via Clubhouse and Zoom. Community was a big moving factor."
The past several months, Choreographers Guild has been making waves, as seen in a massive publication by The New York Times and in graphics being passed around on social media. Despite some big moves, there's a long way to go before this labor organization becomes a union.
What is Choreographers Guild?
The guild has published a set of four goals that they would like to accomplish, laid out very clearly in bold on their website: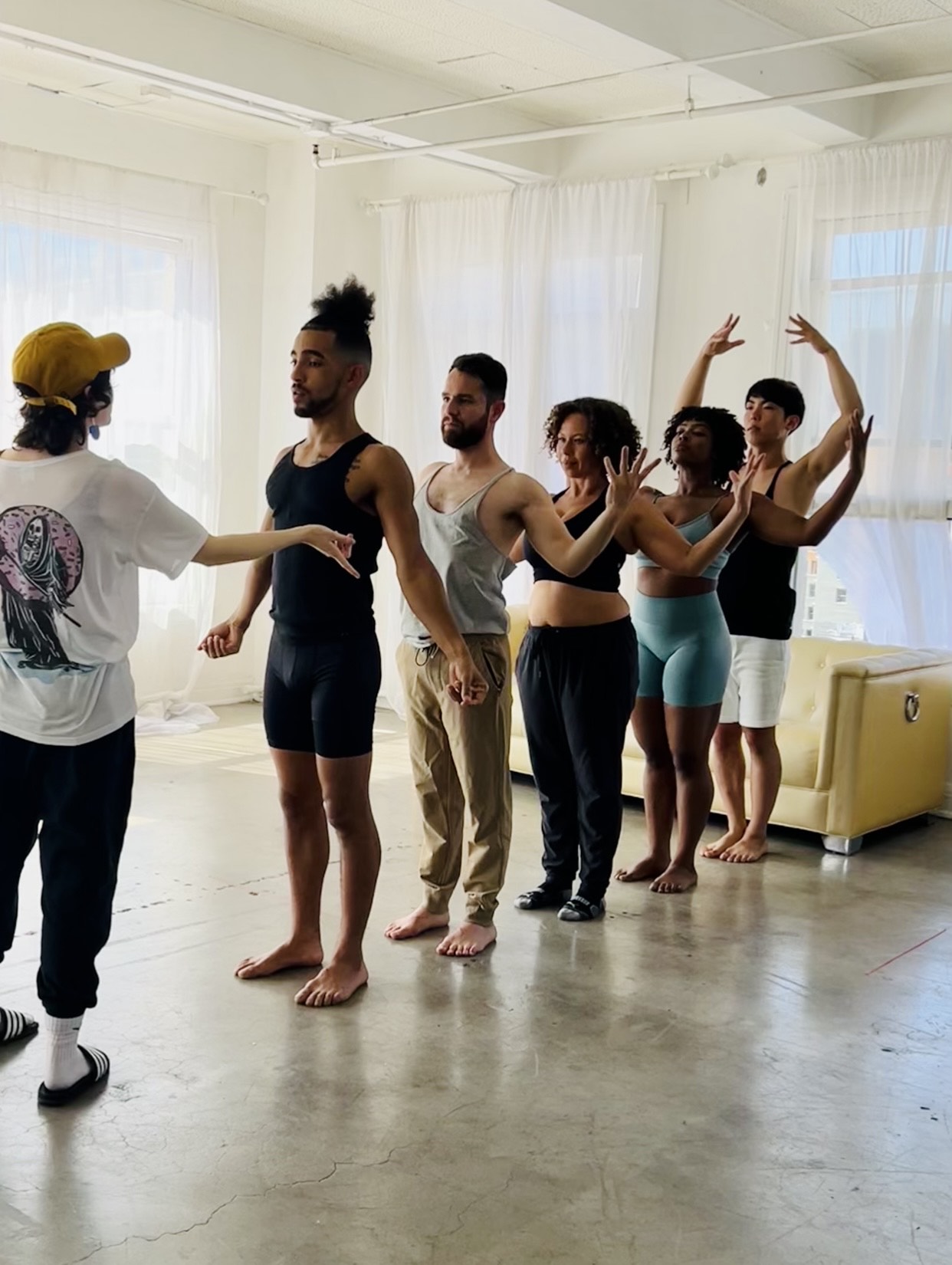 Economic security for choreographers including compensation, health and retirement benefits, and residuals. "As people that are leads or keys on set, we just want parity with what our other equals have from their union, which means a guaranteed minimum, healthcare, pension, some sort of residual credit," Kathryn says. "Since there is no standardization, studios and networks don't have to give us anything. I know people that have worked with artists–you do something in the eighties and people are still using it and you never see any more money from it."
Crediting and recognition for choreographers. Dana Wilson recently served as associate choreographer on feature film, In The Heights, and has joined Choreographers Guild as a steering committee member. "Going on in the artistic community right now, there are a lot of good people that aren't receiving credit," she says. "If there is no credit, if there's nothing for choreographers to point to where they can say, 'That was me,' it's hard for them to get funding, it's hard for them to get more work, it's hard for them to become seen."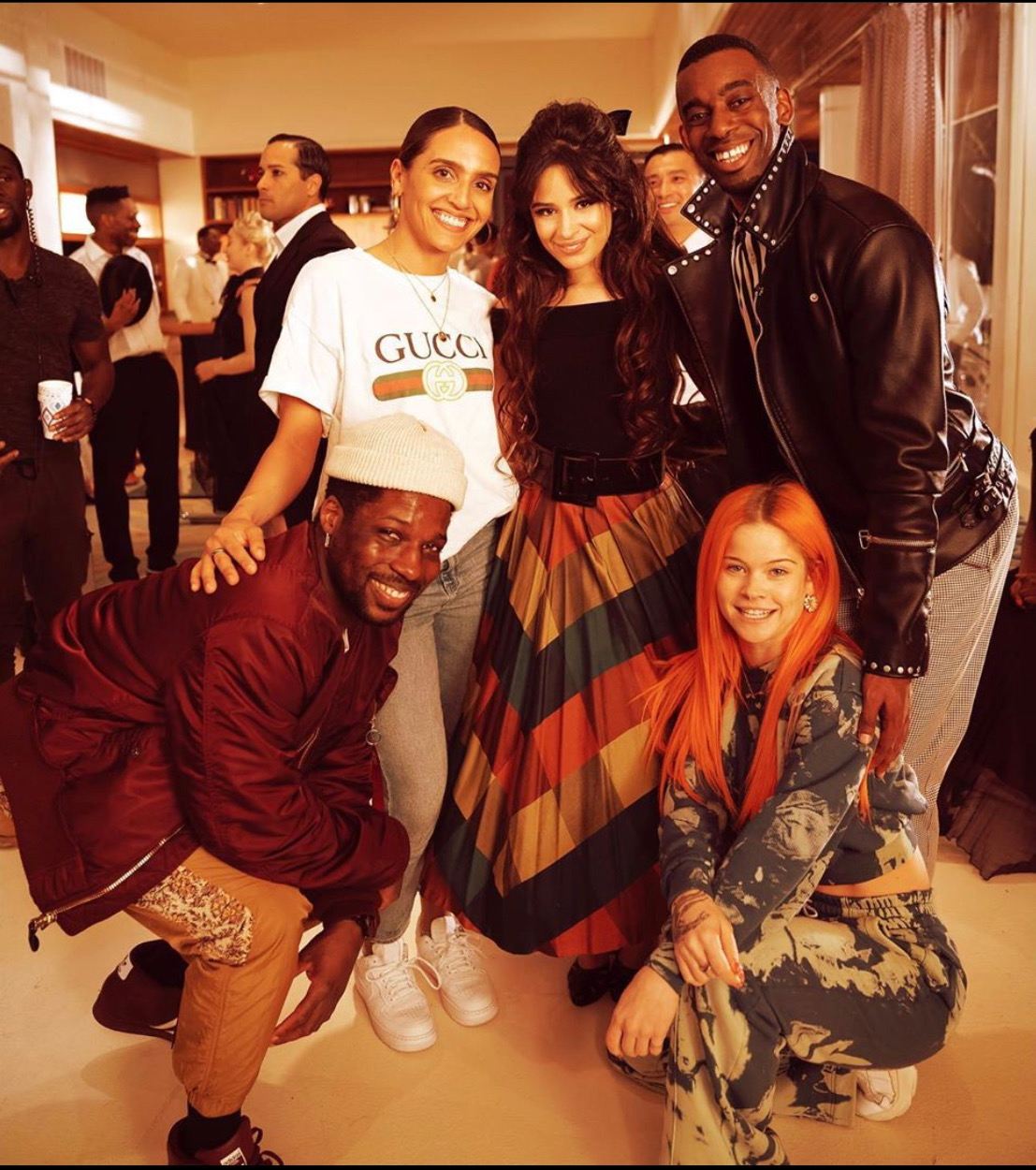 Strengthening copyright and intellectual property rights for choreography. Dominique Kelley has collaborated with artists like Mariah Carey and Camila Cabello and worked on films like The Princess and the Frog, and The Smurfs Movie. "As an artist, you want to have the rights to your own work," he says. "A lot of time when we're 'work for hire,' people buy our choreography. We have no rights. They can use it in perpetuity, but we can't. For example, there are a lot of choreographers that choreograph for a movie, and then when they go to do promotion for the movie, they can't do any of their choreography that they put in the movie because they don't have the rights to it. So it's like you're almost being knee-capped a little bit."
Education and exchange of information about professional choreography in our community, in our industries, and with the general public. "I think it's important that we not only educate dancers and other choreographers about best practices, but that we also educate producers," Kathryn says. "Everyone shows up to a job (for the most part), and they're like, 'I've never worked with a choreographer or dancer before.' Production is saying that to people. Or, 'I don't know what's the rate,' or 'Can you rehearse anywhere?'"
Why Does It Matter?
Let's be really straightforward here. If you're a dancer, you might not necessarily see yourself as someone who's connected to the choreography community. It's possible that you're reading this, yet not fully understanding why such an issue affects you or your career. Why should you care if choreographers succeed?
"The choreographers are meant to upkeep SAG-AFTRA standards, even though they're not unionized and they're not with SAG-AFTRA," Kathryn shares. "Whether or not dancers know it, choreographers are always looking out for their best interest. But it's important that they're working together."
It's a symbiotic relationship. A dancer's performance, attitude, and energy can affect the results of the choreographer, and vice-versa. There's so much correlation between the career paths, and battles swept under the rug are left for the next generation to deal with.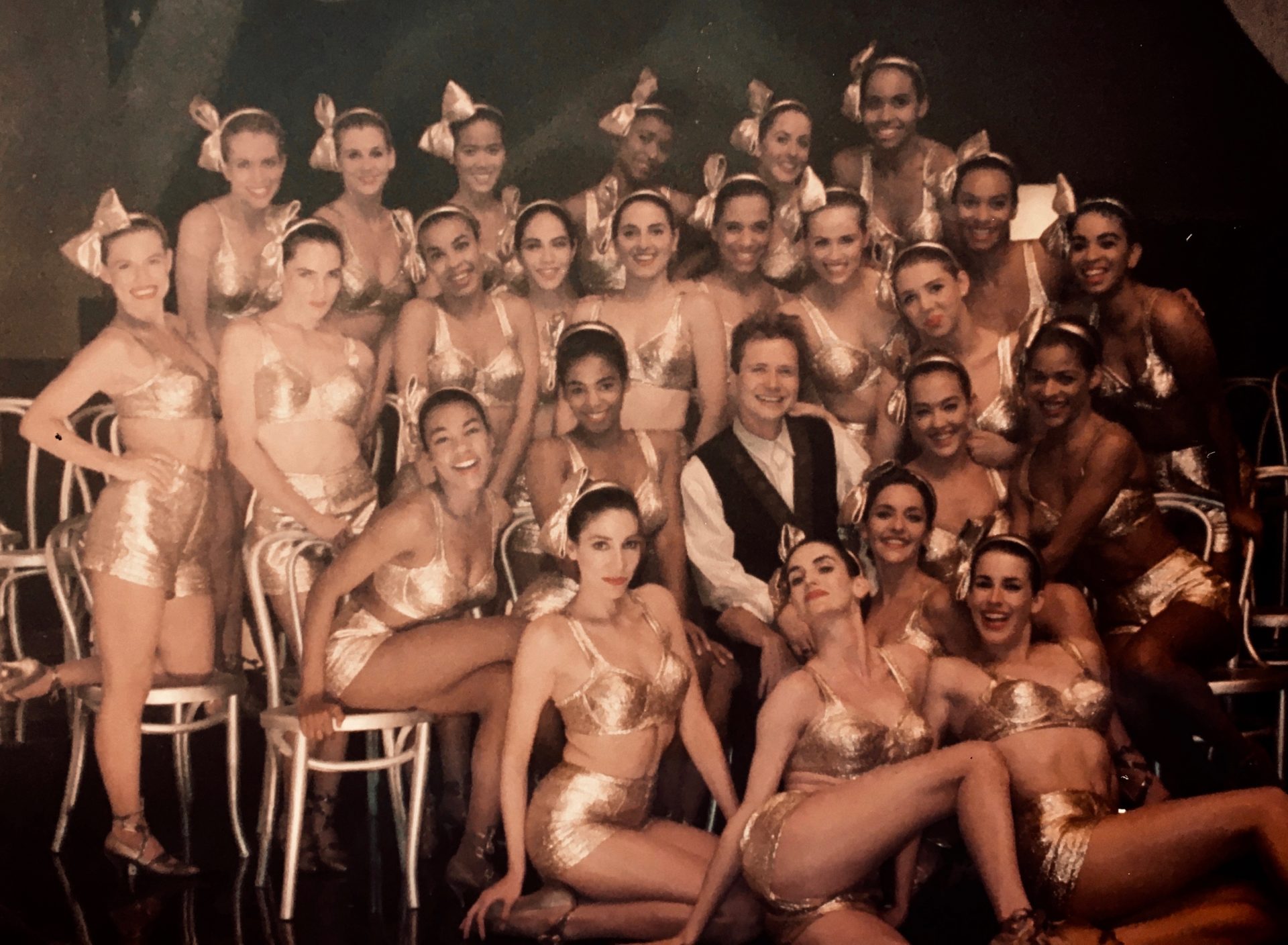 "So many choreographers–younger choreographers in the business now–are seeing the injustices that are going on," Vincent says. "And respectfully, listening to some of the working choreographers who are saying, 'Listen, guys, you're right behind us. If you don't stand up for this, it's going to fall on your shoulders and you're the ones that are going to receive all the injustices.' So it's the first time that after working on it this long, I really, really feel that we have a great chance. It will certainly be an uphill battle."
How Can YOU Get Involved and Support?
There's so much opportunity here for history to be made. Even if choreography is not your calling, there's plenty of space to contribute. "The leadership of the Choreographers Guild is assistants, associates, choreographers, and co-choreographers who care about this cause," Dana informs. "Nobody is holding a gate closed. If you don't feel chosen to participate in this part, then you can step up in other ways."
Some of these other ways can include:
Follow and share and social media. Check out the official Instagram, Twitter, and website. You can also email

[email protected]

for more information.
Donate! There will be plenty of fundraising opportunities in the future. "Lawyers are expensive and we are calling upon their expertise quite a lot in these early stages, because we want to do it and we want to do it right," Dana shares. "If you're a person who fancies a $5 coffee, you might just put the $5 towards Choreographers Guild and consider it an investment in your own future."
Attend fundraising events. "If we're having a class or a this or a that, show up and don't feel like you're less than," Dominique says. "You're part of the puzzle because we can't choreograph air."
Offer your time and talents. Do you have another skill set that you think would be a benefit to the Guild? "If anybody is savvy and wants to help, email us and tell us their strengths, we're definitely going to be looking for arts administrators and help!" Kathryn says.
Share with your friends and family! "To be fair, this business is really hard and a lot of people won't become nor stay, dancers and choreographers, but what you can do is influence the people around you," Dominique says. "So if you can form and formulate love for dance and choreography wherever you are then hopefully that will permeate the industry."
Become a part of the conversation. Get involved, comment, ask questions, and share! This is just the beginning of the journey. Together, we have the power to make lasting change for our community. "The more we can get out there, the more people we can talk to and inform them that this is going on and ask for their support and get their support. That's step number one," Vincent says. "Just listen to us first and then let's move on collectively together. That's our goal."
Follow Vincent, Kathryn, Dana, Dominique, and Choreographers Guild on Instagram!