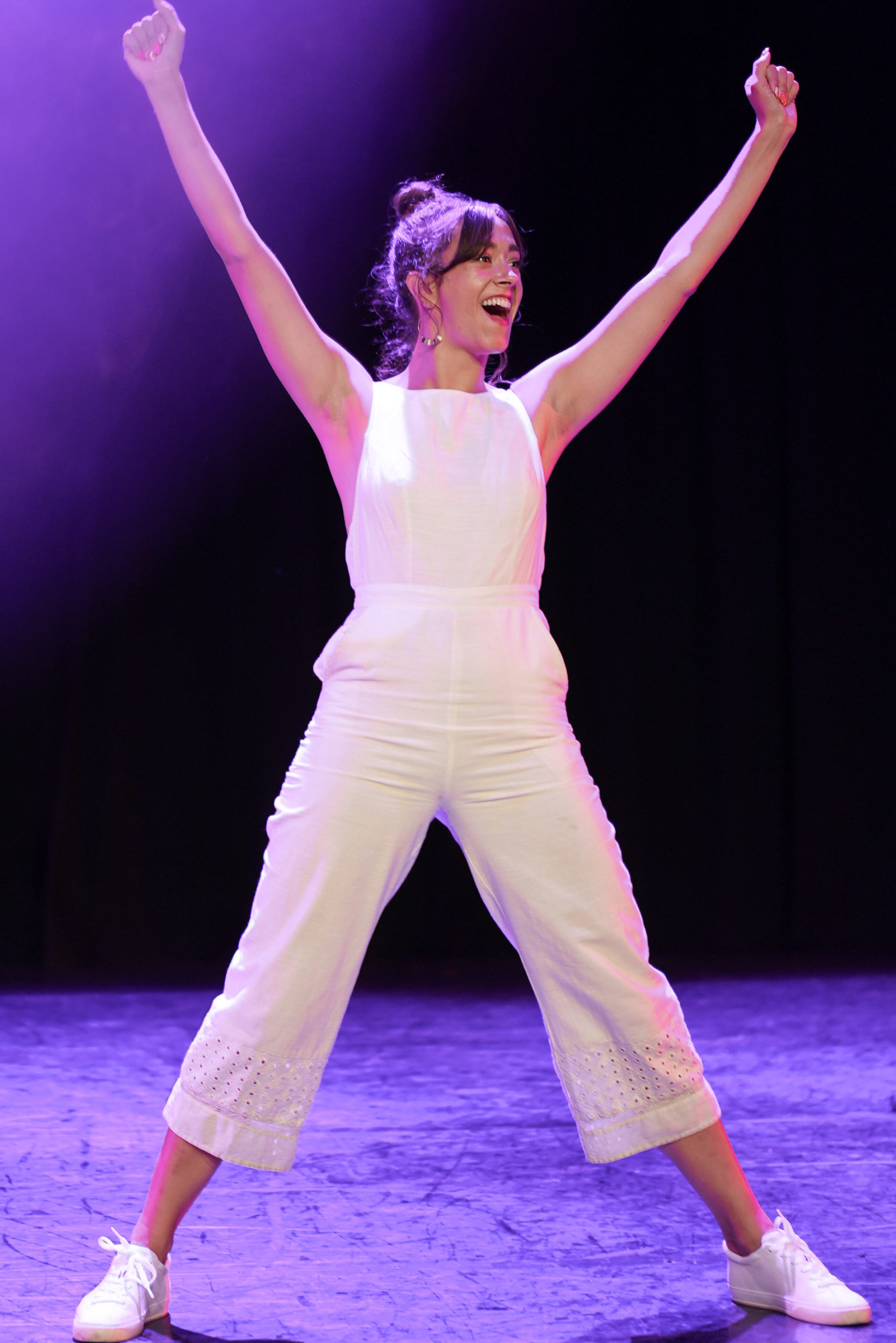 Los Angeles has had a long-standing relationship with annual choreography showcases for up-and-coming and established artists. There have been numerous iterations over the years, with many still in rotation, but Malia Baker saw an opportunity to bring something new to the game. Stage and Screen Show was birthed in March 2022 with the intention of creating a concert experience. "There's choreography showcases like Choreographers Carnival and Club Jete, but this is more of a theater space," Malia shares. "I wanted to provide an environment where people can sit down and pay attention."
Malia explains to me that each show she puts on will feature eight live works and four films. By allowing space for short films to be featured, the showcase creates an outlet for dance creators that hasn't been offered much outside of festivals. "I love being able to celebrate dance on film and in person," Malia says. "For me, so much of Stage and Screen Show was how to get dance off Instagram. It's a great tool, but how does it expand past that? So I love that these films showcase such beautiful places in LA and such great dancers."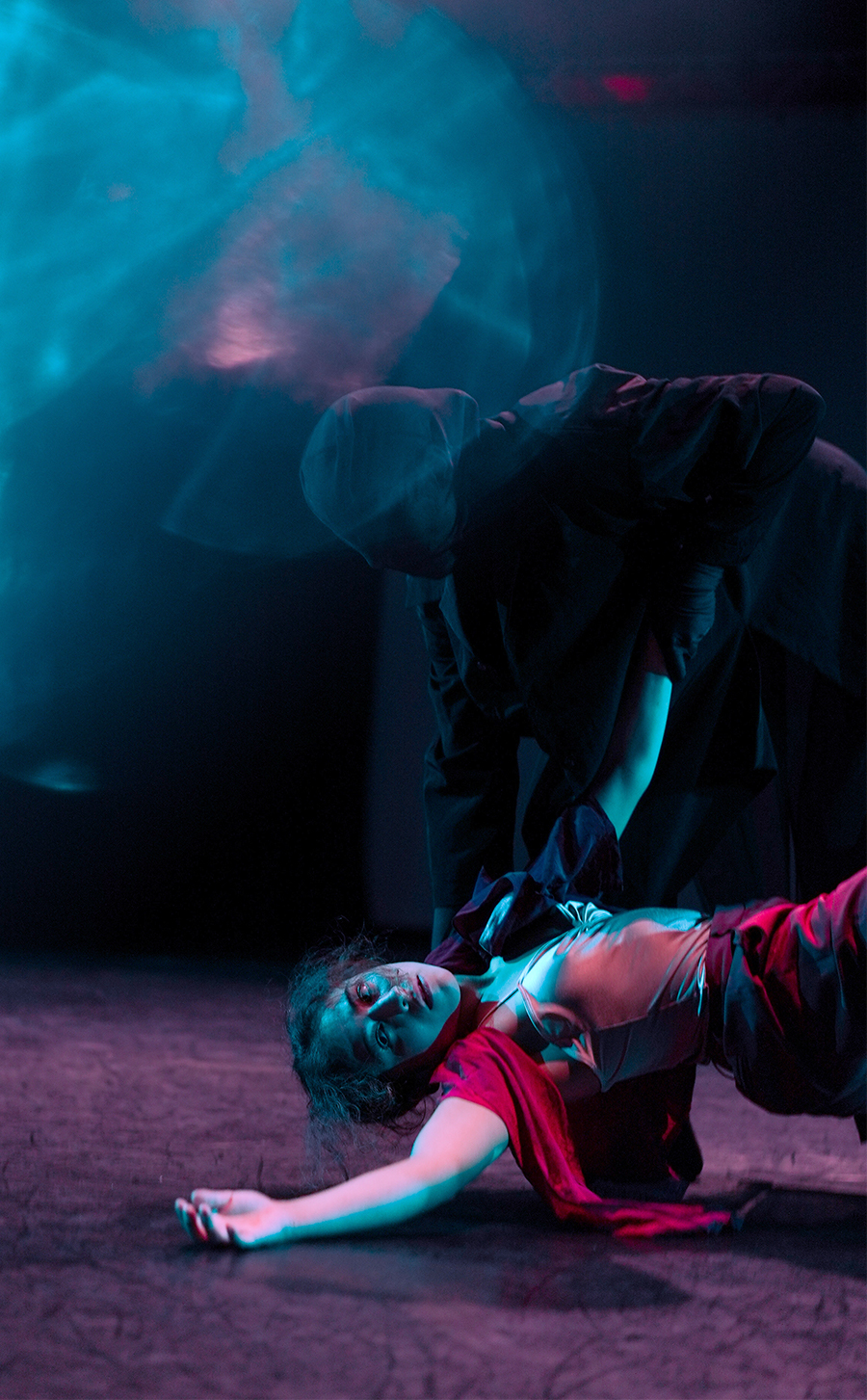 On the eve of Saturday, September 3, I drove out to Stomping Grounds LA, a self-defined "community arts center for people to gather and create." A perfect location for a collection celebrating dance works. Upon arrival, the space was buzzing with excited spectators and performers. Plant Sushi Yoko was on location to provide nourishment next door to a tented bar. I picked up my ticket, on which I was impressed to see a QR code for the evening's interactive program. There was also a second QR code that served as a direct link to tip any (or all!) of the choreographers from the night's works (holla for artists supporting artists!). It's a modern upgrade that reflects the integrity of the show I was preparing to watch.
We entered the stage, set up similarly to a black-box theater. It was intimate, with chairs on the floor, and rows set up on risers behind. There was limited seating. Knowing that the show had been sold out, despite there seeming to be plenty of space, lent itself to a sense of exclusivity.
The films played on a screen at the back of the stage, beautifully lit. All four films, featuring works by Shauna Davis, Connor Pierce, Haley Berguson, and Madaline Riley & Augustine Perez, had a clean sense of professionalism and quality. Each offered a unique perspective and were clearly chosen by Malia with purpose and care.
The live performances kicked off with a heels piece by Khayla Jordan. Khayla had clear and clever intentions with each article of costuming and was careful not to play into the trap that can be repetitive and standard "heels" choreography, showcasing her personality. Courtney Darlington's musical theater number drew us into her fantasy world–along with her cast–who showered her in adoration like the star she is. Aaron Quini performed with a trio, displaying movements that were so smooth they had me questioning if they were real (though he was at his best when dancing solo). Hannah Millar presented an excerpt from her recent full-length show with Imprints Dance Company. Julia Gonzalez showed immaculate control and presence in the piece as two figures shrouded in black attempted to breathe life into her body.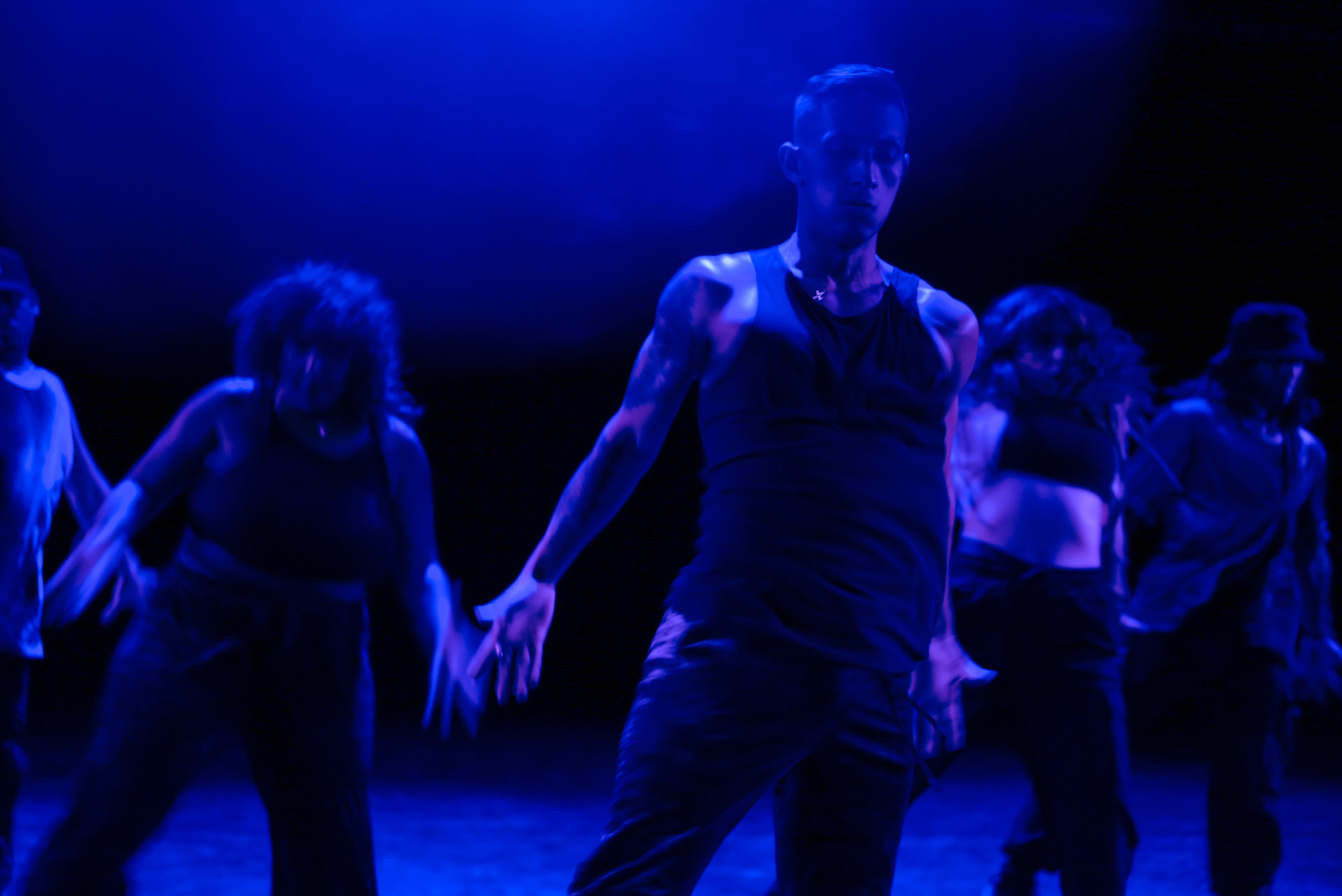 The second half of the show opened with a stunning contemporary ballet number by Nathan Madden. The dancers showed exquisite technique and ability, although for me–a rough video edit playing behind them often distracted from their excellent performance. Stephanie Landwehr followed up with a classic jazz piece. It was quickly apparent that Stephanie is a seasoned professional who knows her craft and understands how to piece together dynamic choreography. Keilan Stafford and Monica Williams worked in collaboration to perform "WHATAREURUNNINGFROM." The piece was authentic and unique, although I felt they lacked clarity in their movement. Both performers poured their souls and being into every step, bringing the audience into their every emotion. EJ Rose Hoffman closed out the night with a short and powerful R&B number. His strong cast paired with dynamic quality made for a fast and fun finish to the show.
I was so impressed with the professionalism displayed by Stage and Screen. The entire show ran smoothly and never felt frigid or forced. Each piece that was presented had a maturity that lent itself to the glowing product and community that Malia had pieced together. I have to give a massive shoutout to Kate Hutter Mason, the lighting designer, who was on point for the entire night. And with all this being said, the show was done by 10:00 pm (virtually unheard of in LA).
"I have always loved dance and loved celebrating dance and always wanted more opportunities for people to showcase their work," Malia says. "This show was about how we can bridge the gaps between all the different types of dance and types of people that want to show work. Where is the opportunity for them?"
Stage and Screen Show is carving out a lane for itself in a city where showcase culture may seem to be pre-established. In this arena, audience support and cheers are certainly welcomed, but they are best spent from the comfort of your seat. Tickets are a bit pricier than you may be used to, but in such an intimate space, your dollars go a long way.
Walking away from the evening's show, my biggest takeaway is that Stage and Screen Show is making an effort to provide and show support to dancers. Its creative and modern-day approach breathes life into an old-school concept, attempting to break barriers that dancers have been trying to breach for far too long.
"It's very community focused," Malia shares. "It's a place for dancers to connect with one another and connect with the larger community. That is the biggest, most important thing for me."